The 2022-2023 school year is right around the corner. Students in foster care need your support to gear up for class. Please join Family Support Services, our sponsors and community partners by selecting a shopping list below and filling a new backpack full of necessary school supplies for a child or youth in need.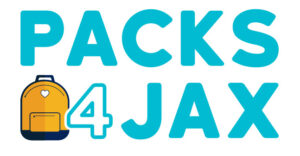 Shop online at Amazon with our comprehensive list links,
or download the school lists to shop on your own.

Sunday, July 24
10 a.m.–1 p.m. or
Monday & Tuesday, July 25 & 26
10 a.m. – 6 p.m.
Ritz Theatre & Museum
829 N. Davis St.
Jacksonville, FL 32202
Free parking
Please follow event signs and
deliver bags through the entrance
facing Davis Street.